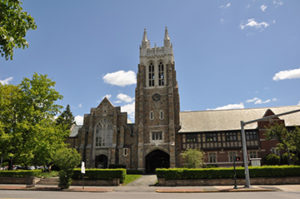 Welcome!
Let Us Give You The Peace Of Mind You Need When Making The Decision Of A Lifetime!
Recipient of the 2016 Angie's List Super Service Award
Licensed MA Home Inspector #351
ASHI Certified Home Inspector (American Society of Home Inspectors )
Northeastern University Certified Home Inspector
(BBB)Better Business Bureau Member
Fully Insured
The inspection is only as good as the home inspector performing it! Owner and principal inspector, Wayne E. Robbins, has over 20 years of home inspection experience. His primary objective as a licensed MA home inspector is to work as hard as he can to minimize the chances that your dream home does not turn out to be a nightmare. Prior to the establishment of Pro-Tech Consultants, Wayne operated a building and remodeling company, which gave him a vast amount of knowledge and experience that has proven invaluable in the area of home inspections. Consistently Wayne is a top rated home inspector on Google, BBB, Yelp & Angie's List. For numerous satisfied clients Wayne is the best home inspector.
Welcome to Newton, Massachusetts!  
"Newton can be a wonderful place to live with so much to offer! Rich in history yet vibrant with life and activities of today! But you don't need us to tell you that for you have already driven or walked about and got a sense of what makes Newton the place you want to live. For your benefit we have provided further information that you may find helpful".
The Massachusetts city of Newton is located in Middlesex County on the south bank of the Charles River, about 8 miles northwest of the state capital of Boston. The city is comprised of 13 "villages," each with its own distinct character and many containing their own small downtown areas. One of these (Chestnut Hill) is home to Boston College (BC). In addition to Boston, Newton is also bordered by Wellesley (to the west), Needham (to the southwest), Waltham (to the north), and Brookline (to the east).
Known as the Garden City, Newton was settled in 1630 as part of Cambridge (whose original name was "Newtowne"). In 1688, Newton separated from Cambridge and became known as Cambridge Village and later Newtown before finally becoming Newton in 1766. The establishment of Boston and Worcester Railroad depots in 1834 fostered Newton's growth as a suburb of Boston. Incorporated as a city in 1873, Newton today is known as a regional education center. In addition to Boston College, the city is also home to Andover Newton Theological School, Mount Ida College, and Pine Manor College. Major industries in the city include publishing, computer technology, and manufacturing of precision instruments and chemicals. The city is also the birthplace of the Fig Newton.
Attractive to visitors and residents alike, Newton is a vibrant college community enjoying a close proximity to the Boston metropolitan area. The city is also rich in arts and culture, featuring two symphony orchestras, a large state-of-the-art public library, resident theatre groups and many artistic treasures. The Newton History Museum at the Jackson Homestead, built in 1809 as a farmhouse, served for a period of time as a stop on the Underground Railroad and is now a museum filled with paintings, manuscripts, photographs, maps and numerous historical artifacts. The New Repertory Theatre and Newton Country Players are local theater groups, and Broadway musicals are regularly performed at the Turtle Lane Playhouse. From July through October the city hosts a popular outdoor Farmer's Market.
Families
% of people married                                                                            55.2%
Average household size                                                                      3
Education and Earnings
Population % with Bachelor Degree or Higher                                  76.6%
Median Earnings25+                                                                           $71,875
Median Earnings Without High School Qualification                        $25,353
Median Earnings With High School Degree                                      $33,973
Commute & Sprawl
Average Commute Time                                                                     28 minutes
% Working from Home                                                                      9%
% Walking and Biking to Work                                                         7%
% Using Public Transportation                                                           11.7%
Population in 2014: 88,287 (100% urban, 0% rural). Population change since 2000: +5.3%
Males: 41,738  (47.3%)
Females: 46,549           (52.7%)
Median resident age:    42.3 years
Massachusetts median age:      39.4 years
Estimated median household income in 2015: $126,649 (it was $86,052 in 2000)
Newton:          $126,649
MA:     $70,628
Estimated per capita income in 2015: $63,434 (it was $45,708 in 2000)
Newton city income, earnings, and wages data:
Estimated median house or condo value in 2015: $809,700 (it was $416,600 in 2000)
Newton:          $809,700
MA:     $352,100
Mean prices in 2015: All housing units: $900,890; Detached houses: $992,267; Townhouses or other attached units: $725,012; In 2-unit structures: $555,366; In 3-to-4-unit structures: $601,601; In 5-or-more-unit structures: $663,980
Median gross rent in 2015: $1,824.
> Statistical information provided by citytowninfo.com & city-data.com