Wayne E. Robbins
Owner and Principal Home Inspector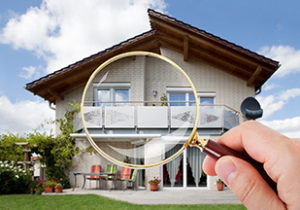 Pro-Tech Consultants began operating in 1996. The owner and principal inspector of the firm is Wayne E. Robbins. You might be wondering how we would respond to the same questions that are outlined in this site. We welcome the opportunity and feel that you will be pleased with the answers.
What experience do you have?
Wayne has over 30 years experience in residential construction and home inspections.
What formal training have you had?
Wayne has received extensive training at Northeastern University. He has successfully completed a certification program specifically designed for the home inspector. He has also successfully passed the American Society of Home Inspectors rigorous testing requirements.
Are you a member of any professional organizations? Wayne is an active ASHI National and ASHI New England member which are nationally recognized home inspection organizations. To maintain membership, one must continue to receive formal training. Pro-Tech is also a member of the Better Business Bureau.
Will I receive my report at the time of the inspection?
The report in most instances is sent out the evening of the inspection in a pdf format. Due to the time involved in typing and photo shopping pictures that go into the report we do ask for 24 hours.
If problems are found, can you or someone you know repair them?
We subscribe to a strict code of ethics and therefore are unable to perform or recommend someone to perform work to correct problems we may find.
How much will an inspection cost? Charges vary depending on the type of property being inspected. Feel free to call us and we'll be happy to provide you with a free quote. It takes only a few minutes on the phone. Please see our testimonials page.
Pro-Tech Consultants is happy to have had the opportunity to provide you with this information. We hope that you will choose or recommend us as your home inspection company of choice.