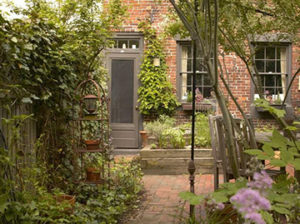 Welcome!
Let Us Give You The Peace Of Mind You Need When Making The Decision Of A Lifetime!
Recipient of the 2016 Angie's List Super Service Award
Licensed MA Home Inspector #351
ASHI Certified Home Inspector (American Society of Home Inspectors )
Northeastern University Certified Home Inspector
(BBB)Better Business Bureau Member
Fully Insured
The inspection is only as good as the home inspector performing it! Owner and principal inspector, Wayne E. Robbins, has over 20 years of home inspection experience. His primary objective as a licensed MA home inspector is to work as hard as he can to minimize the chances that your dream home does not turn out to be a nightmare. Prior to the establishment of Pro-Tech Consultants, Wayne operated a building and remodeling company, which gave him a vast amount of knowledge and experience that has proven invaluable in the area of home inspections. Consistently Wayne is a top rated home inspector on Google, BBB, Yelp & Angie's List. For numerous satisfied clients Wayne is the best home inspector.
Welcome to Cambridge, Massachusetts!  
"I enjoy inspecting homes and condominiums in Cambridge. The homes are often quite unique whether it's a mansion on Mt. Auburn street or a condo in Harvard Square. Cambridge can be a wonderful place to live with so much to offer! Rich in history yet vibrant with life and activities of today! But you don't need us to tell you that for you have already driven or walked about and got a sense of what makes Cambridge the place you want to live. For your benefit we have provided further information that you may find helpful".
The city of Cambridge is part of the Greater Boston area of Massachusetts. The city is best known for being the home of two world-class universities, Harvard University and Massachusetts Institute of Technology (MIT), located within just two miles of each other. Cambridge is bordered by the city of Boston, located on the other side of the Charles River just 3 miles to the southeast. Other surrounding communities include Somerville (to the north), Watertown (to the west), and Arlington (to the northwest).
Settled in 1630 by a band of Puritans from England, Cambridge was originally called "Newtowne." The founding of Harvard College in 1636 prompted the choice of a new name, one more appropriate for a college town in New England. The name "Cambridge" was chosen due to the familiarity of many of the settlers with Cambridge University in England. The year 1636 also marked the incorporation of the town, which became a city in 1846 when the original town (Old Cambridge) merged with two villages (Cambridgeport and East Cambridge) which had formed to the east along the roads leading to bridges linking the area to Boston. The city's major industrial focus in the nineteenth and early twentieth centuries centered on factories (largely furniture and glass) but since that time the emphasis has shifted to technology-based enterprises, including electronics, software, and biotechnology research. Cambridge today is very much a college-influenced community combining a strong mix of cultural and social diversity, intellectual vitality and technological innovation.
Cambridge Area Attractions
The charming neighborhoods ("Squares") of Cambridge are rich in options for shopping, dining, and sightseeing, offering plenty of theatres, museums, and historic sites. Central Square, the seat of city government, contains a variety of international restaurants and music clubs. Kendall Square, home to MIT, is the focal point of the Massachusetts high tech and biotechnology industries. Harvard Square, surrounding the historic brick walls of the nation's oldest university, offers a plethora of cafes, bookstores, boutiques, and entertainment choices. Likewise, Porter and Inman Squares offer a diverse selection of dining options, and many artistic and cultural attractions as well.
Families
% of people married – 32%
Average household size – 2
Education and Earnings
Population % with Bachelor Degree or Higher – 75.1%
Median Earnings25+ – $51,669
Median Earnings Without High School Qualification – $23,311
Median Earnings With High School Degree – $31,275
Commute & Sprawl
Average Commute Time – 25 minutes
% Working from Home – 7.4%
% Walking and Biking to Work – 30.8%
% Using Public Transportation – 28.6%
Population in 2014: 109,694 (100% urban, 0% rural). Population change since 2000: +8.2%
Males: 55,065  (50.2%)
Females: 54,629  (49.8%)
Median resident age:    31.5 years
Massachusetts median age:      39.4 years
Estimated median household income in 2015: $89,847 (it was $47,979 in 2000)
Cambridge:     $89,847
MA:     $70,628
Estimated per capita income in 2015: $55,066 (it was $31,156 in 2000)
Cambridge city income, earnings, and wages data
Estimated median house or condo value in 2015: $665,000 (it was $331,600 in 2000)
Cambridge: – $665,000
MA: – $352,100
Mean prices in 2015: All housing units: $794,537; Detached houses: over $1,000,000; Townhouses or other attached units: $907,855; In 2-unit structures: $746,793; In 3-to-4-unit structures: $608,570; In 5-or-more-unit structures: $593,004
Median gross rent in 2015: $1,871.
> Statistical information provided by citytowninfo.com & city-data.com