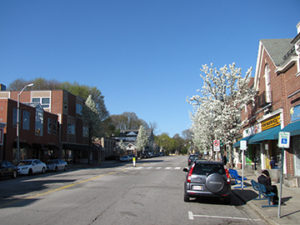 Welcome!
Let Us Give You The Peace Of Mind You Need When Making The Decision Of A Lifetime!
Recipient of the 2016 Angie's List Super Service Award
Licensed MA Home Inspector #351
ASHI Certified Home Inspector (American Society of Home Inspectors )
Northeastern University Certified Home Inspector
(BBB)Better Business Bureau Member
Fully Insured
The inspection is only as good as the home inspector performing it! Owner and principal inspector, Wayne E. Robbins, has over 20 years of home inspection experience. His primary objective as a licensed MA home inspector is to work as hard as he can to minimize the chances that your dream home does not turn out to be a nightmare. Prior to the establishment of Pro-Tech Consultants, Wayne operated a building and remodeling company, which gave him a vast amount of knowledge and experience that has proven invaluable in the area of home inspections. Consistently Wayne is a top rated home inspector on Google, BBB, Yelp & Angie's List. For numerous satisfied clients Wayne is the best home inspector.
Welcome to Belmont, Massachusetts!
"Belmont can be a wonderful place to live with so much to offer! Rich in history yet vibrant with life and activities of today! But you don't need us to tell you that for you have already driven or walked about and got a sense of what makes Belmont the place you want to live. For your benefit we have provided further information that you may find helpful".
Belmont, Massachusetts, in Middlesex county, is 3 miles NE of Waltham, Massachusetts and 6 miles NW of Boston, Massachusetts. The town is included in the Boston metropolitan area.
Belmont History
The town of Belmont was founded by the former citizens of Massachusetts Bay Colony on March 18, 1859. The land was taken from the bordering towns Waltham to the west, West Cambridge to the north and Watertown to the south. The town was named after Bellmont, the 200 acre estate of John Perkins Cushing. J.P. Cushing was the largest tax payer of Belmont and one of the top advocates. Better roads and trolley services were introduced in the twentieth century and gradually Belmont became an attractive residential area, including several large estates. In fact, the city of Belmont is also known as "The Town of Home's.
Families
% of people married 58.9%
Average household size 3
Education and Earnings
Population % with Bachelor Degree or Higher 73.3%
Median Earnings25+ $0
Median Earnings Without High School Qualification $0
Median Earnings With High School Degree $0
Commute & Sprawl
Average Commute Time 29 minutes
% Working from Home 9.1%
% Walking and Biking to Work 4.1%
% Using Public Transportation 14.2%
Population in 2010: 24,729. Population change since 2000: +2.2%
Males: 11,613 (47.0%)
Females: 13,116 (53.0%)
Median resident age: 41.5 years
Massachusetts median age: 39.4 years
Estimated median household income in 2015: $117,381 (it was $80,295 in 2000)
Belmont: $117,381
MA: $70,628
Estimated per capita income in 2015: $59,795 (it was $42,485 in 2000)
Belmont CDP income, earnings, and wages data
Estimated median house or condo value in 2015: $740,460 (it was $419,700 in 2000)
Belmont: $740,460
MA: $352,100
Mean prices in 2015: All housing units: $796,284; Detached houses: $903,845; Townhouses or other attached units: $754,631; In 2-unit structures: $515,567; In 3-to-4-unit structures: $500,663; In 5-or-more-unit structures: $373,552
Median gross rent in 2015: $1,822.
> Statistical information provided by citytowninfo.com & city-data.com