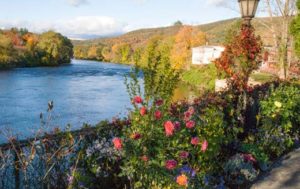 Welcome!
Let Us Give You The Peace Of Mind You Need When Making The Decision Of A Lifetime!
Recipient of the 2016 Angie's List Super Service Award
Licensed MA Home Inspector #351
ASHI Certified Home Inspector (American Society of Home Inspectors )
Northeastern University Certified Home Inspector
(BBB)Better Business Bureau Member
Fully Insured
The inspection is only as good as the home inspector performing it! Owner and principal inspector, Wayne E. Robbins, has over 20 years of home inspection experience. His primary objective as a licensed MA home inspector is to work as hard as he can to minimize the chances that your dream home does not turn out to be a nightmare. Prior to the establishment of Pro-Tech Consultants, Wayne operated a building and remodeling company, which gave him a vast amount of knowledge and experience that has proven invaluable in the area of home inspections. Consistently Wayne is a top rated home inspector on Google, BBB, Yelp & Angie's List. For numerous satisfied clients Wayne is the best home inspector.
Welcome to Framingham, Massachusetts! 
"I never know what to expect when I get a call for a home inspection in Framingham. The downtown is going through a major revitalization like so many other cities and yet to the north you have rolling hills with a completely different housing stock. Framingham can be a wonderful place to live with so much to offer! Rich in history yet vibrant with life and activities of today! But you don't need us to tell you that if you have already driven or walked about and got a sense of what makes Framingham a desirable place to live. For your benefit we have provided further information that you may find helpful"
Framingham History
The town is situated on the historic Old Connecticut Path. In 1647 John Stone established a settlement along the Sudbury River. The area was originally named Danforth's Farm. The town had two militia companies involved in the Battles of Lexington and Concord. Before the Civil War, Framingham hosted an annual meeting for the Abolitionist movement. Framingham had a significant increase in population after World War II ended.
Families
% of people married – 49%
Average household size – 2
Education and Earnings
Population % with Bachelor Degree or Higher – 47%
Median Earnings25+ – $40,973
Median Earnings Without High School Qualification – $21,829
Median Earnings With High School Degree – $27,335
Wealth
Median Family Income – $87,075
% Above Poverty Level – 88.5%
% Below Poverty Level – 11.5%
Commute & Sprawl
Average Commute Time – 29 minutes
% Working from Home – 3.5%
% Walking and Biking to Work – 4%
% Using Public Transportation – 3.9%
Population in 2010: 68,318. Population change since 2000: +2.1%
Males: 34,002  (49.8%)
Females: 34,316           (50.2%)
Median resident age:    40.3 years
Massachusetts median age:      39.4 years
Estimated median household income in 2015: $70,355 (it was $54,288 in 2000)
Framingham: – $70,355
MA: – $70,628
Estimated per capita income in 2015: $37,556 (it was $27,758 in 2000)
Framingham CDP income, earnings, and wages data
Estimated median house or condo value in 2015: $367,100 (it was $210,800 in 2000)
Framingham: – $367,100
MA: – $352,100
Mean prices in 2015: All housing units: $375,722; Detached houses: $393,787; Townhouses or other attached units: $292,401; In 2-unit structures: $459,981; In 3-to-4-unit structures: $143,924; In 5-or-more-unit structures: $158,222
Median gross rent in 2015: $1,389.
> Statistical information provided by citytowninfo.com & city-data.com